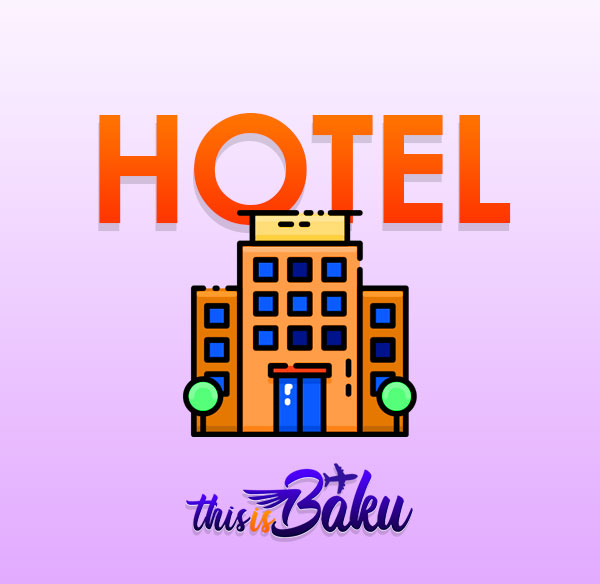 Safe, Best Price & Location
Reservation of the best hotel in Baku:" THIS IS BAKU" Reserves the best deals in the best Baku hotels, including 5 stars and 4 star-makers in Baku and other Azerbaijani cities. The rest of the "THIS IS BAKU" hotels are the best 4 stars and 3 stars hotels with an excellent location and quality that despite the Great price Guests can easily access to the tourist areas, shopping malls, and attractions. 
Tours have been performed
Everything you need to know about Hotels
Everything you need to know about Baku and Azerbaijan
Today the hotel industry is experiencing rapid growth. With the development of airlines, especially budget airlines, more people from all walks of life can afford to travel. Modern hotels are bigger, more technologically advanced, more extravagant and more comfortable. We can see a very beautiful and comfortable hotel now. Tourism continues to evolve day by day, it is influenced by all hotels to improve.  There are many hotel networks in Azerbaijan. The whole world is  also ranked by hotels. You can see different class hotels in Baku. Hotels are located in different parts of Baku. We have seaside, urban and beach hotels. Seaside Hotel situated near the Caspian Sea and in Boulevard Baku. City Hotels are located near the shopping center, parks, sightseeing place of Baku.  We offer any hotel in Baku and we give information to some of them.
Baku's 5-star luxury hotels, Fairmont Baku, Flame Towers it also boasts a prime location on the Absheron Peninsula, wrapped by the wondrous Caspian Sea. Dagustu park situated near the Fairmont Hotel and you can see wonderful Baku in Dagustu Park. Fairmont Baku is one of the best hotels in Baku and You have to choose Fairmont because it has a wonderful view of the Hotels.
Baku's other 5-star luxury hotels, Boulevard Hotel is located in the heart of Baku White City district along one of the main routes, connecting the city center, the hotel is the largest conference hotel in Azerbaijan. Baku White City is one of the modern world's largest urban development projects in a former industrial area. Guestrooms at Boulevard Hotel Baku boast floor-to-ceiling windows with unobstructed views of the Caspian Sea, comfortable bedding to provide high comfort for our travelers. 
Baku's 4-star hotels, The Ramada Hotel, Baku is the perfect destination for a holiday or business trip with ideal location minutes from the city and moments to the beach. Our accommodation includes a choice of 79 rooms and suites blending comfort and convenience in a contemporary setting. Our hotels features a large and well-equipped SPA & FITNESS CENTER offering everything you need to relax and rejuvenate.
We constantly strive to make your living comfortable and enjoy your time. We are looking forward to welcoming you to Baku.
Many Major Companies Trust Us