This is Baku Tours – Traveling to Baku, Azerbaijan can be an exciting and memorable experience. The city is known for its rich history, diverse culture, and stunning architecture. If you're planning a trip to Baku, here's a guide on how to travel to Baku and make the most of your visit.
Plan Your Trip to Baku
Before you travel to Baku, it's essential to plan your trip carefully. This includes booking your flights, accommodation, and tours in advance. You can use travel websites and tour operators to help you plan your trip and find the best deals on flights and hotels. Consider the time of year you're traveling, as weather and tourism seasons can impact prices and availability.
Getting to Baku
Baku has an international airport, Heydar Aliyev International Airport, which receives flights from major cities around the world. You can also travel to Baku by train, bus, or car from neighboring countries. Many tour operators offer transportation services to and from Baku, so you can choose the best option for your needs.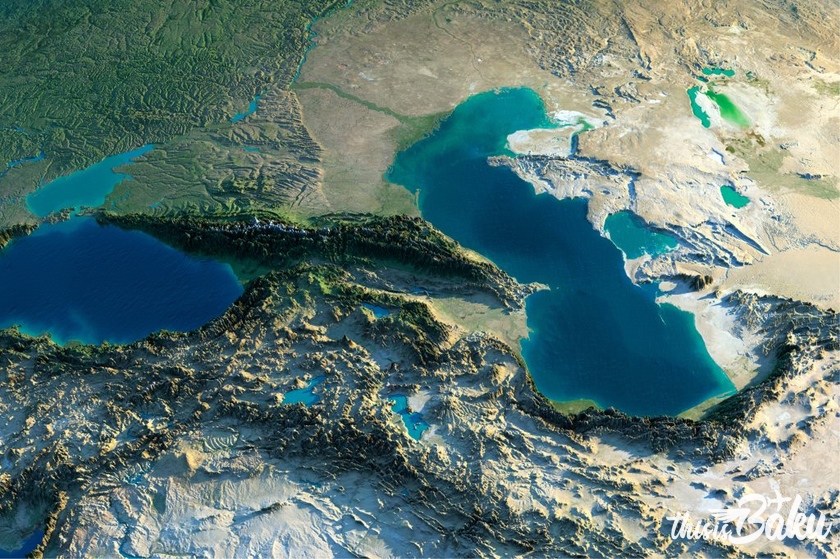 Visa Requirements
Before travel to Baku, you must check the visa requirements for your country. Azerbaijan offers e-visas to citizens of many countries, which you can apply for online. If you're traveling from a country that does not have a visa waiver agreement with Azerbaijan, you will need to apply for a visa in advance.
Accommodation in Baku
Baku has a wide range of accommodation options to suit all budgets and preferences. You can choose from luxurious five-star hotels, boutique hotels, hostels, and vacation rentals. Many hotels in Baku offer airport shuttle services, and some even offer tour packages.
Accommodation in Baku can range from budget-friendly hostels and apartments to luxurious hotels and resorts. Here are some more details on the different types of accommodation options available in Baku:
Hostels: Baku has a variety of hostels that are perfect for budget travelers or backpackers. These hostels typically offer dormitory-style rooms with shared bathrooms and communal spaces for socializing. Some popular hostels in Baku include Sahil Hostel, Baku Home Hostel, and Caspian Hostel.
Apartments: Renting an apartment is a popular option for those looking for more privacy and flexibility during their stay in Baku. Many apartments can be rented on a short-term basis and come equipped with basic amenities such as a kitchen and living room. Websites like Airbnb and Booking.com offer a variety of apartment options in Baku.
Hotels: Baku has a range of hotels to suit different budgets and preferences. From budget-friendly options like the Sapphire Hotel and the Nemi Hotel to more luxurious hotels like the Four Seasons Hotel Baku and the Fairmont Baku, Flame Towers, there is something for everyone.
Resorts: For those looking for a more luxurious stay, Baku also has a variety of resorts to choose from. The Bilgah Beach Hotel, JW Marriott Absheron Baku, and the Hilton Baku are just a few examples of the high-end resorts available in the city.
No matter what your budget or preferences, there is an accommodation option in Baku that will suit your needs. It's recommended to book your accommodation in advance, especially during peak travel season, to ensure availability and get the best deals.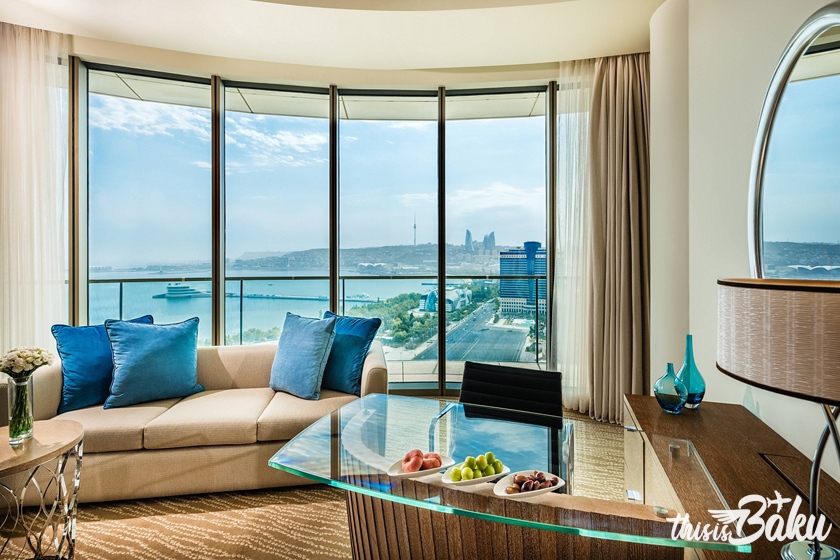 Getting Around Baku
Baku has an extensive public transportation system, including buses, metro, and trams. Taxis are also widely available, but it's essential to agree on a price before getting in. You can also rent a car or hire a driver to explore the city at your own pace.
Baku Tours and Activities
Baku has a wide range of tours and activities to suit all interests. You can explore the city's historic Old Town, visit museums and galleries, go on a food tour, or take a trip to nearby attractions such as the Gobustan National Park and the Absheron Peninsula. Many tour operators offer packages that combine several activities in one.
Here are some popular options:
Old City Walking Tour: Explore Baku's historic Old City with a guided walking tour. Learn about the city's history and architecture, visit the Maiden Tower and Shirvanshahs' Palace, and sample local cuisine along the way.
Flame Towers and Baku Boulevard Tour: Visit Baku's modern landmarks, including the Flame Towers and the Crystal Hall, on a guided tour. Stroll along Baku Boulevard, a seaside promenade with cafes, shops, and attractions.
Gobustan and Mud Volcano Tour: Take a day trip from Baku to explore the Gobustan Petroglyphs and Mud Volcanoes. See ancient rock art and geological wonders, and enjoy a traditional Azerbaijani lunch.
Wine Tasting Tour: Visit local wineries and vineyards on a guided tour of Azerbaijan's wine country. Sample a variety of wines and learn about the region's winemaking traditions.
Carpet Weaving Workshop: Learn about Azerbaijan's rich carpet weaving tradition at a workshop in Baku. Watch skilled weavers at work and try your hand at making your own carpet.
Ateshgah and Yanar Dag Tour: Visit two of Azerbaijan's most unique sites on a guided tour. Explore the Ateshgah Fire Temple, a Zoroastrian religious site, and see the Yanar Dag fire mountain, where natural gas has been burning for thousands of years.
These are just a few examples of the many tours and activities available in Baku. Whether you're interested in history, culture, nature, or food, there's something for everyone in this vibrant city.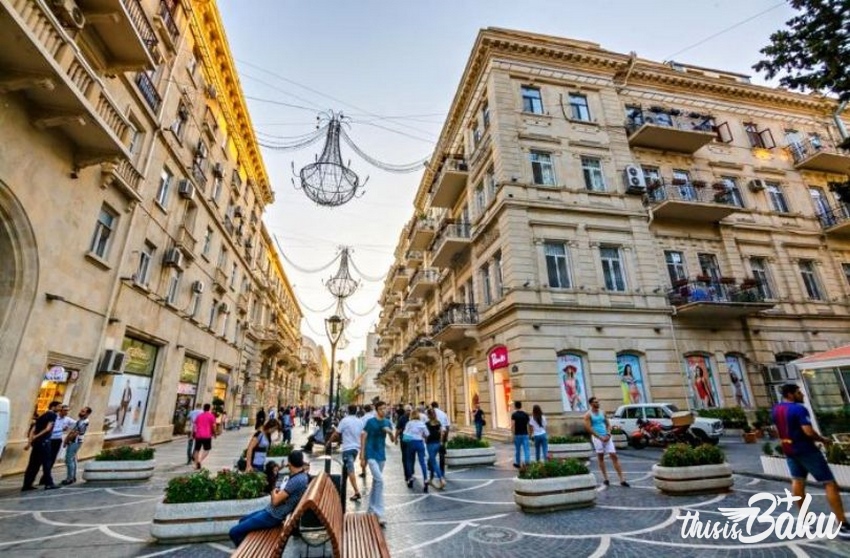 Dining in Baku
Baku is known for its diverse and vibrant dining scene, offering a variety of local and international cuisines to suit all tastes and budgets. The city boasts a wide range of restaurants, cafes, and street food stalls, with options ranging from fine dining to casual eateries.
One of the must-try dishes in Baku is the local cuisine, which is heavily influenced by Middle Eastern and Central Asian flavors. Some of the most popular local dishes include plov, a rice dish cooked with lamb or chicken and various herbs and spices, and dolma, stuffed grape leaves filled with rice, minced meat, and vegetables.
In addition to traditional Azerbaijani cuisine, Baku also offers a range of international dining options, including Italian, Japanese, Chinese, Indian, and more. Many restaurants in Baku also cater to specific dietary needs, such as vegetarian or gluten-free diets.
For those on a budget, street food is a great option to try local flavors without breaking the bank. Some popular street foods in Baku include kebabs, piroshki (stuffed pastries), and qutab (stuffed flatbread).
Overall, dining in Baku offers a delicious and diverse culinary experience that is not to be missed during your visit to this vibrant city.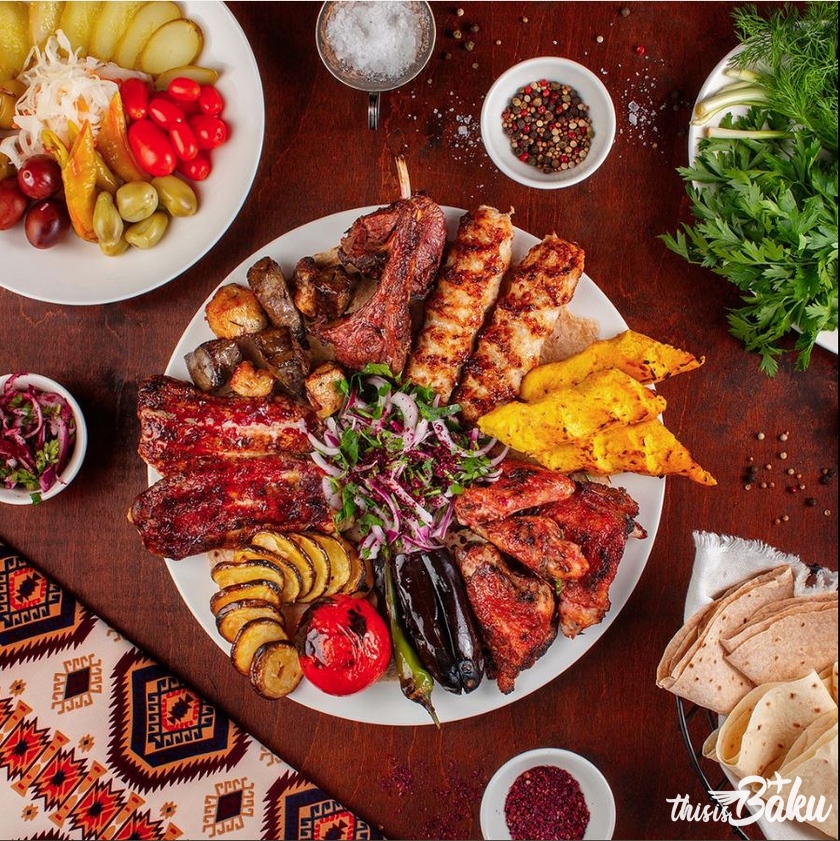 Safety in Baku
Baku is generally considered a safe city for tourists. The crime rate is relatively low, and violent crime is rare. However, like any other major city, tourists should still exercise caution and take necessary safety precautions, such as avoiding poorly lit and isolated areas at night and being aware of pickpocketing in crowded areas. It is also advisable to stay away from any political demonstrations or rallies, as they can occasionally turn violent. Overall, Baku is a safe destination for tourists as long as they remain aware of their surroundings and take reasonable precautions.
conclusion
In conclusion, travel to Baku can be a wonderful experience. By planning your trip carefully, booking your accommodation and tours in advance, and taking necessary precautions, you can make the most of your visit to this beautiful city. Whether you're interested in history, culture, or cuisine, Baku has something for everyone. TIB