This is Baku Tours –  The Caspian Sea, located between Europe and Asia, is the largest enclosed body of water on Earth. It is bordered by five countries – Russia, Kazakhstan, Turkmenistan, Iran, and Azerbaijan. Its unique combination of natural beauty and cultural richness makes it a popular destination for tourists from all over the world. In this article, we will explore the wonders of the Caspian Sea and delve into the Azerbaijani culture that surrounds it. Wikipedia
The Natural Marvels of the Caspian Sea
The Caspian Sea is a natural marvel that boasts a wide range of ecological features. One of its most unique features is its salinity. The Caspian Lake is a brackish body of water, which means that it has a lower salinity than ocean water. This lower salinity has contributed to the evolution of a unique ecosystem, with many species of fish and other aquatic life that are found nowhere else in the world.
The Caspian Sea is also home to a number of wetlands and forests that provide important habitats for migratory birds, such as flamingos and pelicans. The sea is home to a number of islands, including the northern Iranian island of Miankaleh, which serves as a nature reserve for a wide range of bird species.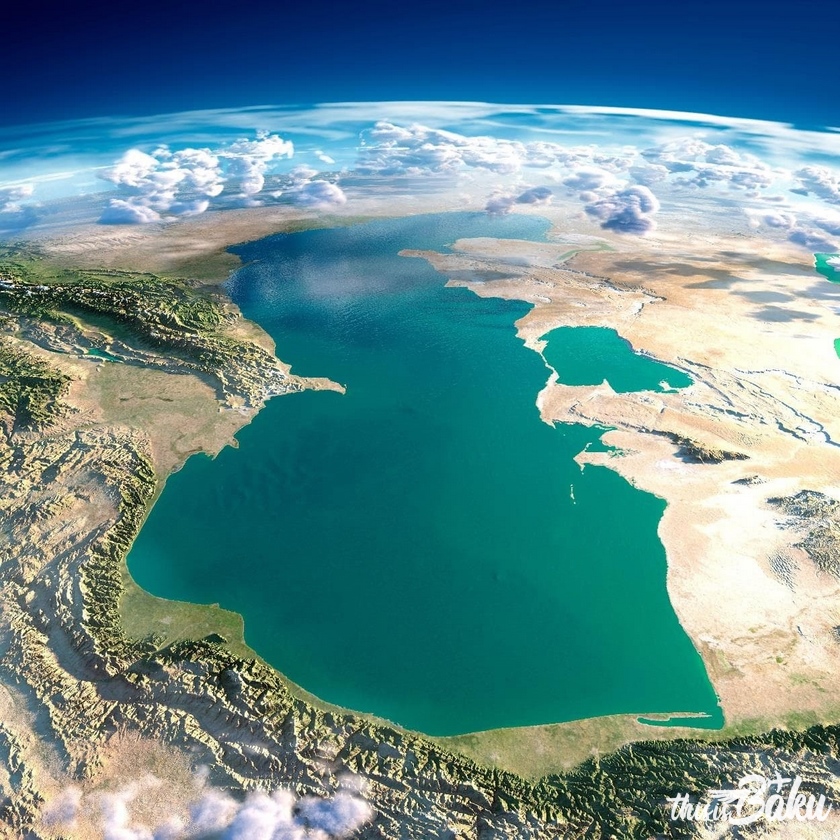 One of the most unique natural wonders of the Caspian Lake is the phenomenon known as the "Mud Volcanoes". These are small eruptions that occur when pockets of gas rise to the surface, causing mud and water to bubble up. These mud volcanoes can be found in several locations around the Caspian Sea, including in Azerbaijan. They are a popular tourist attraction, as they are a rare natural phenomenon that is not found in many other parts of the world.
Overall, the natural marvels of the Caspian are diverse and unique, offering visitors a chance to explore and appreciate the beauty and complexity of this remarkable body of water.
Cultural Significance of the Caspian Sea
The Caspian Sea has played an important role in the culture and history of the surrounding countries. It has been a major trading route for centuries, connecting Europe and Asia. It has also been a source of inspiration for artists, poets, and musicians. The unique blend of cultures that surround the Caspian Sea has resulted in a rich tapestry of traditions and customs.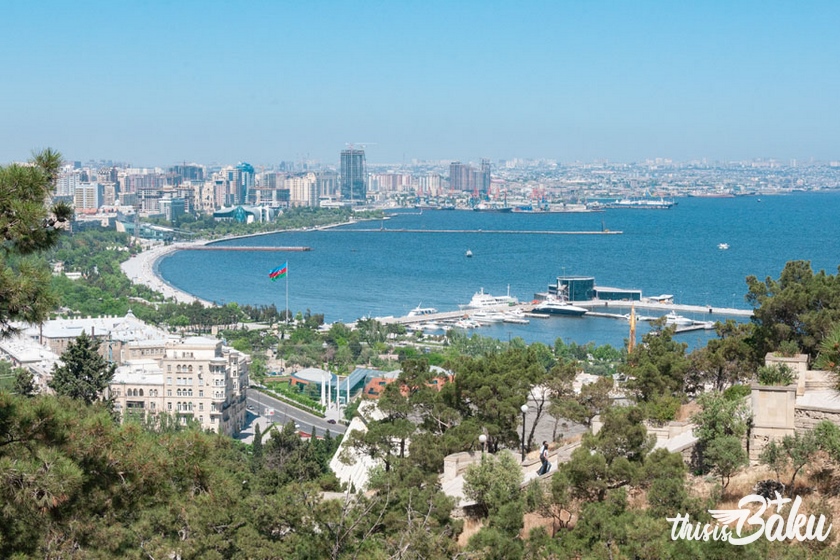 Azerbaijan and the Caspian Sea
Azerbaijan, located on the western coast of the Caspian Sea, is a country that is steeped in history and culture. Baku, the capital city of Azerbaijan, is a popular tourist destination that offers a glimpse into the country's rich heritage. Visitors can explore the old city, with its narrow alleyways and historic buildings, or take a stroll along the seafront promenade. Baku is also home to numerous museums and galleries that showcase Azerbaijani art and culture.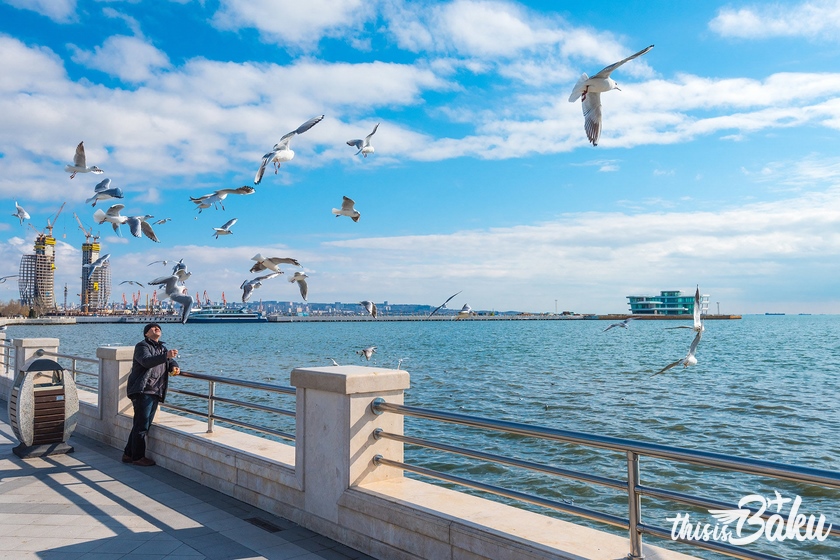 Baku, the capital city of Azerbaijan, is located on the western coast of the Caspian Sea and offers visitors a variety of beaches to choose from. Here are some of the most famous beaches in Baku and Azerbaijan:
Bilgah Beach – Located about 25 km from the center of Baku, Bilgah Beach is a popular destination for tourists and locals alike. It features a wide range of amenities, including beach volleyball courts, restaurants, and water sports facilities.
Nabran Beach – Located in the north of Azerbaijan, Nabran Beach is a long strip of sandy beach that is surrounded by dense forests. It is a popular destination for families and offers a range of activities, including swimming, jet skiing, and horse riding.
Shikhov Beach – Located in the heart of Baku, Shikhov Beach is a popular spot for locals and visitors to relax and enjoy the Caspian Sea. It features a long promenade and a number of cafes and restaurants.
Gobustan Beach – Located about 60 km southwest of Baku, Gobustan Beach is a secluded beach that offers visitors a peaceful retreat from the hustle and bustle of the city. It is known for its clear blue waters and stunning natural surroundings.
Amburan Beach – Located about 20 km from the center of Baku, Amburan Beach is a popular destination for those seeking luxury and comfort. It features a number of high-end hotels and restaurants, as well as a range of water sports facilities and other activities.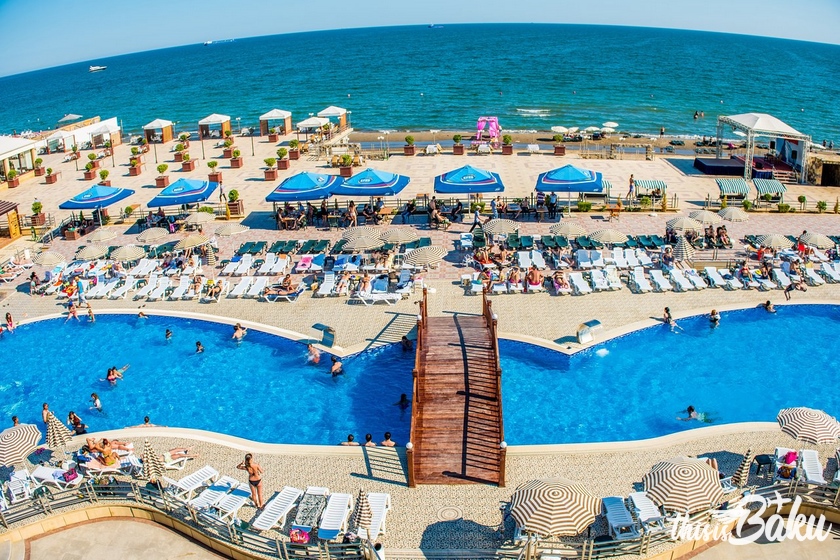 Travel to Baku and Experience the Caspian Sea
If you are planning a trip to the Caspian Sea, Baku is a must-visit destination. There are plenty of hotels in Baku that cater to all budgets, from luxury hotels to budget-friendly hostels. Once you have settled into your accommodation, you can explore the city and its surrounding areas. Take a tour of the historic sites or relax on the beaches of the Caspian Sea. There are also numerous restaurants and cafes that offer delicious Azerbaijani cuisine.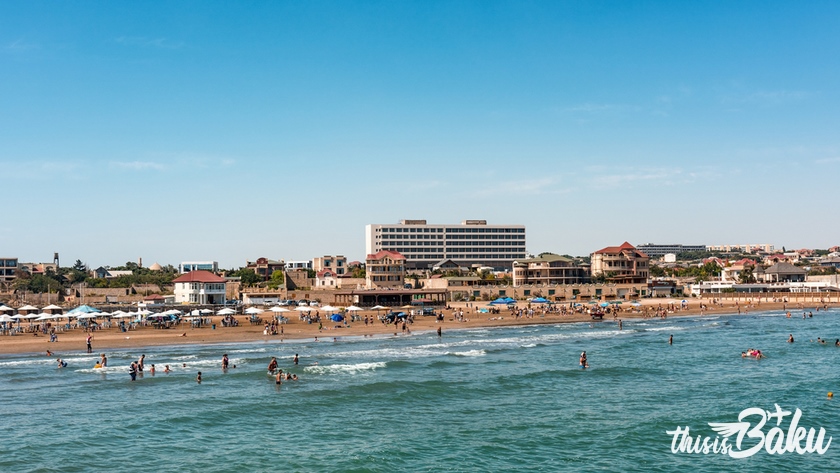 Conclusion
The Caspian Sea is a natural wonder that offers visitors a unique blend of natural beauty and cultural richness. Azerbaijan, with its capital city of Baku, is a country that is full of history and culture. Whether you are interested in exploring the natural wonders of the Caspian Sea or immersing yourself in Azerbaijani culture, a trip to Baku is an experience that should not be missed.