This is Baku Tours – Baku is a fascinating city that has plenty to offer to its visitors. From its charming old town to its modern skyscrapers, Baku has something for everyone. One of the must-visit destinations in the city is Yashil Bazaar, a vibrant marketplace that showcases the best of Azerbaijan's food and culture. In this article, we'll take a closer look at Yashil Bazaar and everything it has to offer.
If you're planning a trip to Baku, you won't want to miss Yashil Bazaar. This bustling marketplace is the perfect place to experience the local culture, taste the traditional cuisine, and pick up some souvenirs to take home.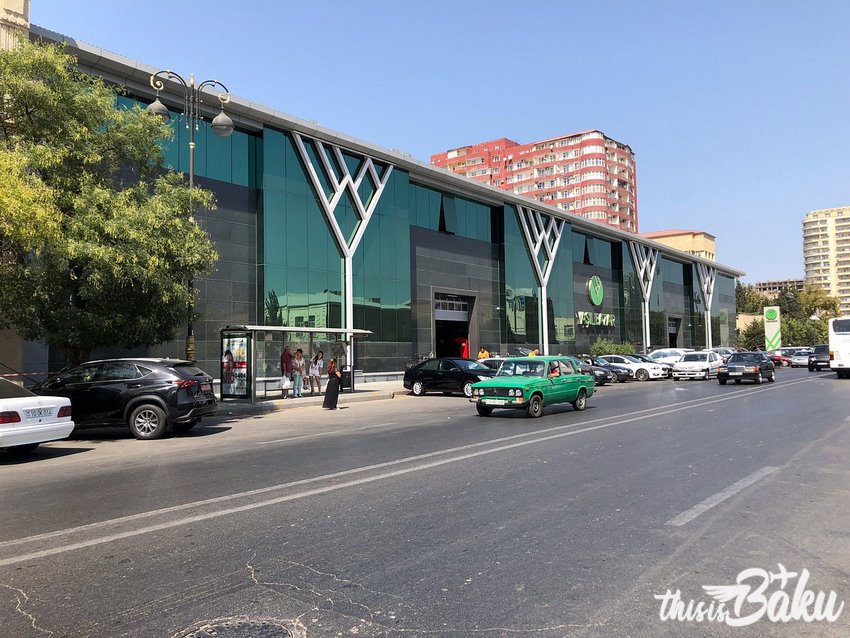 Location and Getting Yashil Bazaar
Yashil Bazaar is located in the Sabail district of Baku, just a short distance from the city center. If you're staying in a Baku hotel, you can easily reach the market by taxi or public transportation. It's also possible to walk to Yashil Bazaar from many of the city's popular tourist attractions.
History and Significance
Yashil Bazaar has a long history dating back to the 19th century when it was known as the "Green Market." Over the years, the market has grown and expanded to become one of the largest and most important marketplaces in Baku. Today, Yashil Bazaar is a vital part of the city's economy and a popular destination for both locals and tourists.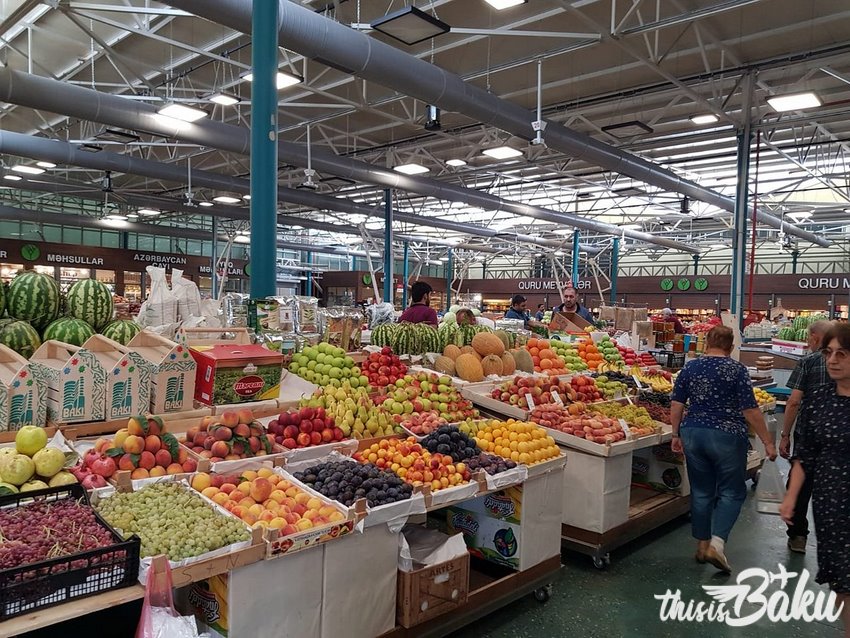 What to Expect in Yashil Bazaar
Yashil Bazaar is a vibrant and bustling marketplace in Baku, Azerbaijan, where you can find a wide variety of products that showcase the local culture and cuisine. Here's what you can expect when you visit the Bazaar:
Fresh Produce: The market is a hub for fresh fruits and vegetables, with vendors selling a wide variety of seasonal produce. From juicy watermelons to crunchy cucumbers, you'll find everything you need to create a delicious Azerbaijani meal.
Traditional Foods: Yashil Bazaar is a foodie's paradise, with plenty of vendors selling traditional Azerbaijani dishes. You can try everything from succulent kebabs to hearty pilaf, or indulge in sweet treats like baklava or halva.
Spices and Herbs: Azerbaijan is known for its flavorful cuisine, and the Bazaar is the perfect place to stock up on spices and herbs. From sweet saffron to tangy sumac, the vendors offer a wide variety of products to add depth and flavor to your cooking.
Handicrafts and Souvenirs: The market is also a great place to find unique souvenirs and gifts. You can browse through traditional Azerbaijani handicrafts, such as handwoven carpets or intricate pottery, or pick up some local honey or Azerbaijani tea to take home.
Clothing: If you're looking for traditional Azerbaijani clothing, Yashil Bazzar has plenty of options. You can find colorful headscarves, embroidered vests, and other traditional garments to add to your wardrobe.
Cultural Experience: Yashil Bazzar is more than just a marketplace; it's a hub for local culture and community. You can interact with friendly vendors, learn about the history behind the products, and immerse yourself in the lively atmosphere of this bustling market.
In conclusion, Yashil Bazaar is a vibrant and colorful marketplace that offers a unique glimpse into Azerbaijani culture and cuisine. With its wide variety of products, friendly vendors, and lively atmosphere, a visit to Yashil Bazzar is a must-do for anyone traveling to Baku.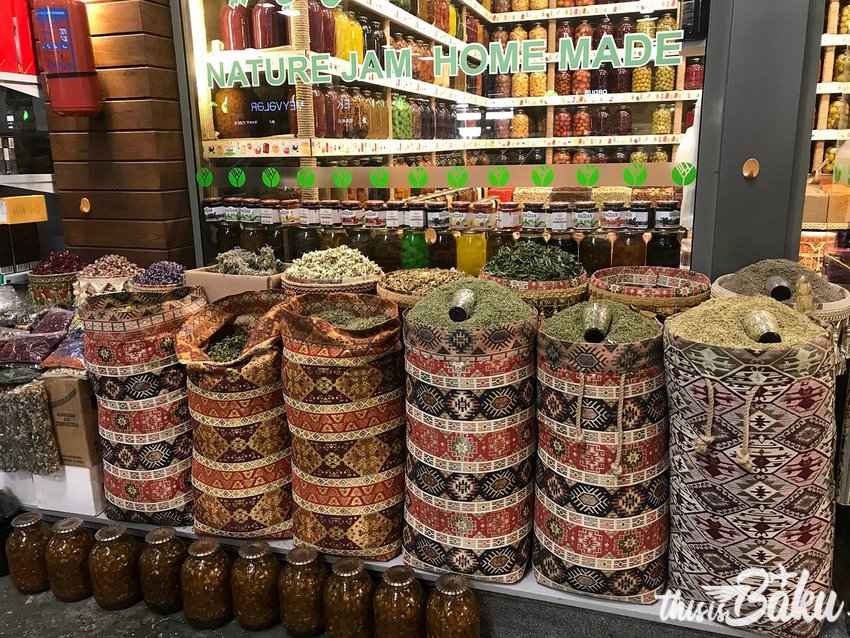 Food and Drink
One of the highlights of Yashil Bazaar is the food. You'll find a wide variety of traditional Azerbaijani dishes, including kebabs, plov, dolma, and more. Make sure to try some of the local bread, such as tandir or lavash, and wash it down with a cup of strong Azerbaijani tea.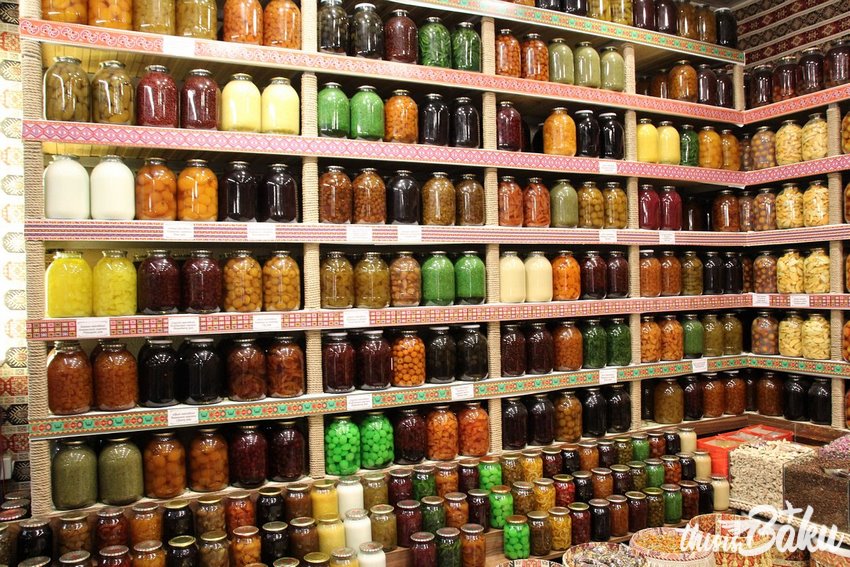 Shopping
Yashil Bazaar is a shopper's paradise, with plenty of opportunities to find unique souvenirs and gifts. Look out for traditional Azerbaijani carpets, handmade pottery, and local honey. You can also pick up some Azerbaijani spices, such as saffron and sumac, to take home and use in your own cooking.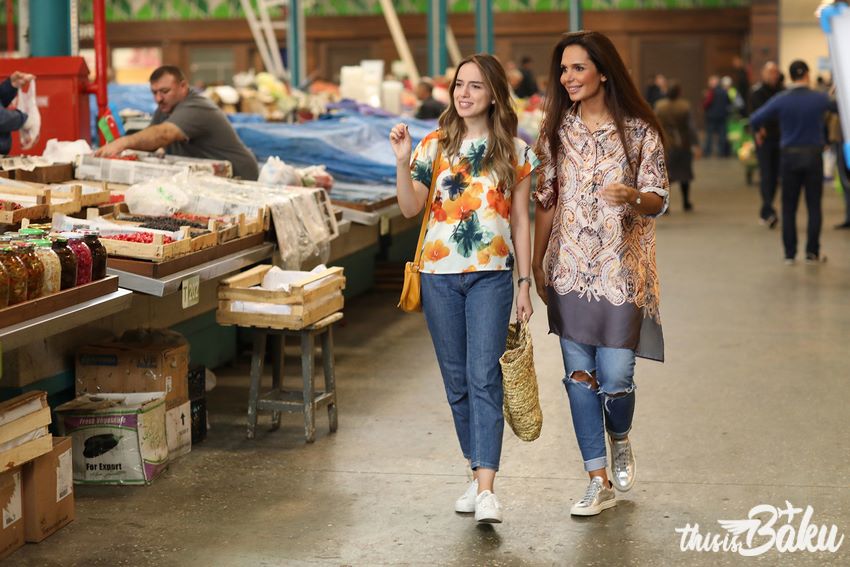 Cultural Experience Yashil Bazaar
Visiting Yashil Bazaar is more than just a shopping trip. It's a chance to experience the local culture and interact with the friendly vendors. Take the time to chat with the stallholders and learn more about their products and the history behind them.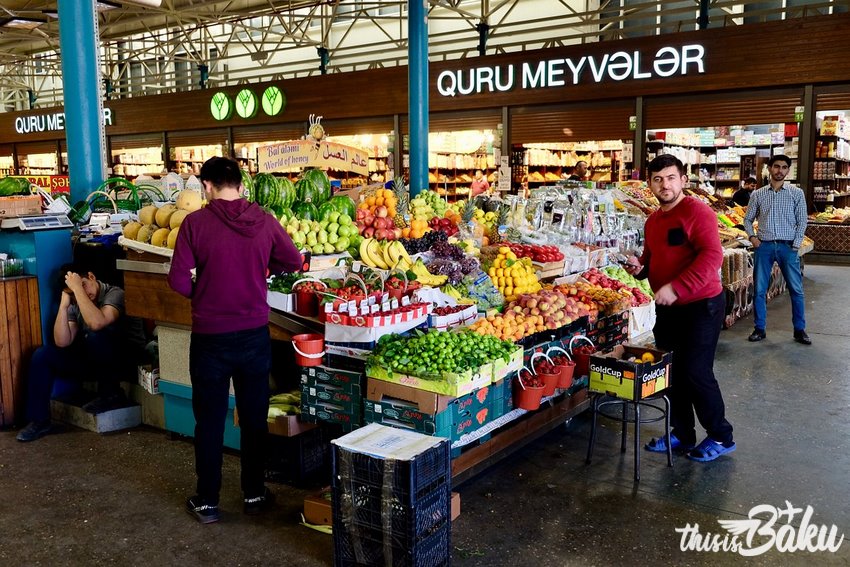 Azerbaijani caviar
Azerbaijani caviar is a delicacy that can be found in Yashil Bazaar, Baku's bustling marketplace. Caviar, which is made from the eggs of sturgeon fish, has been a part of Azerbaijani cuisine for centuries. The Caspian Sea, which borders Azerbaijan, is home to several species of sturgeon, including the Beluga, Sevruga, and Ossetra.
In Yashil Bazaar, you can find several stalls selling high-quality Azerbaijani caviar. The vendors are knowledgeable about the different types of caviar available, and they can help you choose the perfect variety for your tastes and budget. The caviar is typically sold in small tins or jars and can be quite expensive due to its rarity and high demand.
When purchasing Azerbaijani caviar in the Bazaar, it's important to look for vendors who follow sustainable fishing practices. Overfishing and poaching have led to a decline in sturgeon populations in the Caspian Sea, and it's crucial to support vendors who are committed to preserving these important species.
Once you've purchased your Azerbaijani caviar, you can enjoy it on its own or pair it with traditional Azerbaijani bread, such as tandir or lavash. Caviar can also be used to add a touch of luxury to other dishes, such as scrambled eggs or pasta.
In conclusion, Azerbaijani caviar is a must-try delicacy that can be found in Yashil Bazzar. With its rich history and high-quality products, this bustling marketplace is the perfect place to sample the best of Azerbaijani cuisine.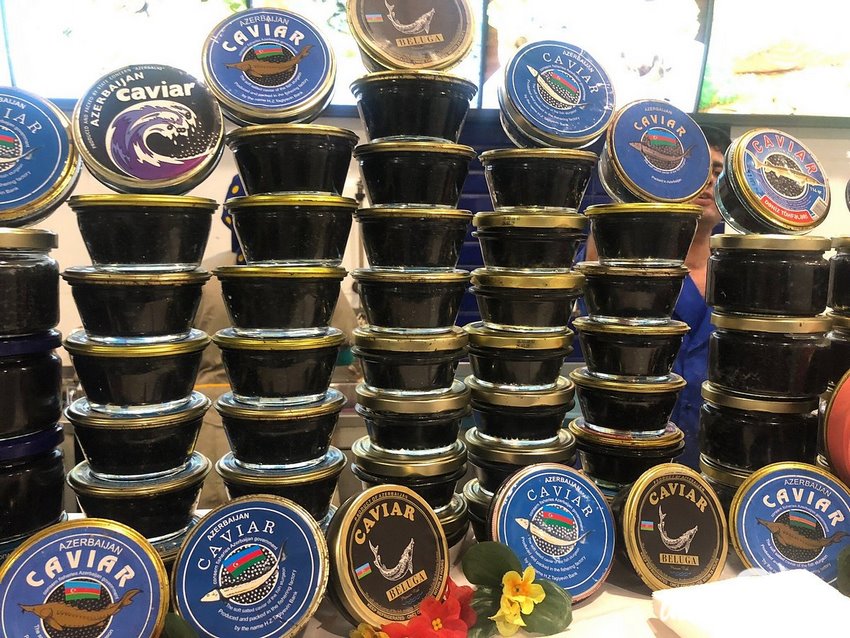 Conclusion Yashil Bazaar
If you're planning a Baku tour, be sure to add Yashil Bazaar to your itinerary. This vibrant marketplace is a must-visit destination that offers a unique glimpse into Azerbaijani culture and cuisine. From the food to the shopping and the cultural experiences, Yashil Bazaar is a highlight of any trip to Baku. TIB