This is Baku Tours : If you're planning a trip to Baku, the capital city of Azerbaijan, make sure to put Nizami Street on your list of must-see attractions. This historic thoroughfare is located in the heart of Baku and offers visitors a glimpse into the city's rich cultural heritage.
A Brief History of Nizami Street
Nizami Street, located in the heart of Baku, is a popular destination for locals and tourists alike. The street is named after the famous Azerbaijani poet Nizami Ganjavi, who lived in the 12th century. Nizami is considered to be one of the greatest poets of the Persian language and is widely known for his contributions to Persian literature.
The street itself dates back to the 19th century when it was known as Torgovaya Street, which means "trading" in Russian. It was a bustling commercial center, with merchants and traders coming from all over the region to sell their goods. In the early 20th century, the street was renamed in honor of Nizami Ganjavi.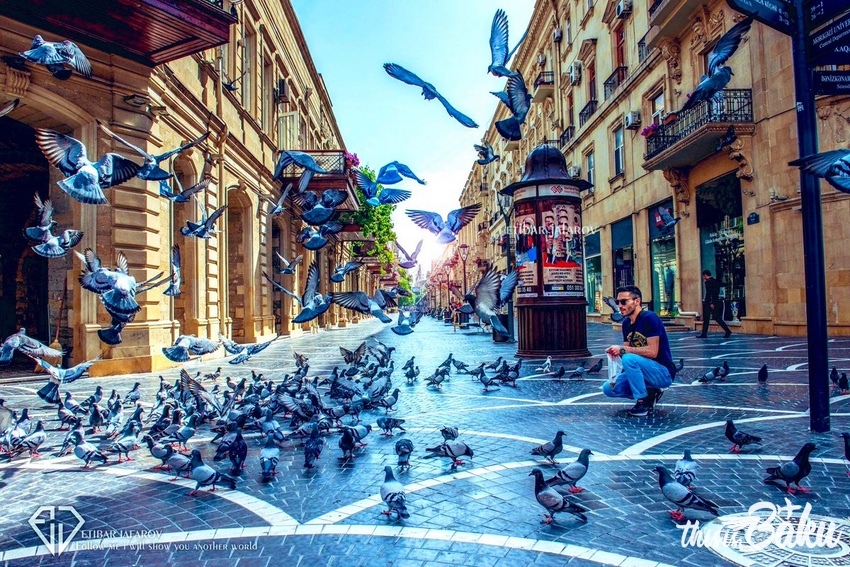 Over the years, Nizami Street has undergone several renovations and modernizations, but it has still managed to retain its old-world charm. Today, it is a pedestrianized street with a wide range of shops, cafes, and restaurants. It's a popular spot for locals to meet up with friends, enjoy a meal or a coffee, and do some shopping.
In recent years, the street has also become a popular destination for tourists visiting Baku. Its historical significance, combined with its modern amenities, makes it an attractive location for those looking to explore the city.
What to See and Do on Nizami Street
Nizami Street is a pedestrianized street in the heart of Baku, Azerbaijan. It is a popular destination for locals and tourists alike, offering a wide range of shopping, dining, and entertainment options.
One of the highlights of Nizami Street is its architecture. The street is lined with buildings that showcase a mix of architectural styles, including Art Nouveau, Baroque, and Neo-Gothic. Many of these buildings have been restored to their original grandeur, with ornate facades and intricate details that are a feast for the eyes.
For those interested in shopping, Nizami Street offers a wide range of options. From high-end boutiques to street vendors selling local handicrafts, there is something for everyone. Visitors can browse for traditional Azerbaijani souvenirs, such as carpets, ceramics, and textiles, or shop for international brands.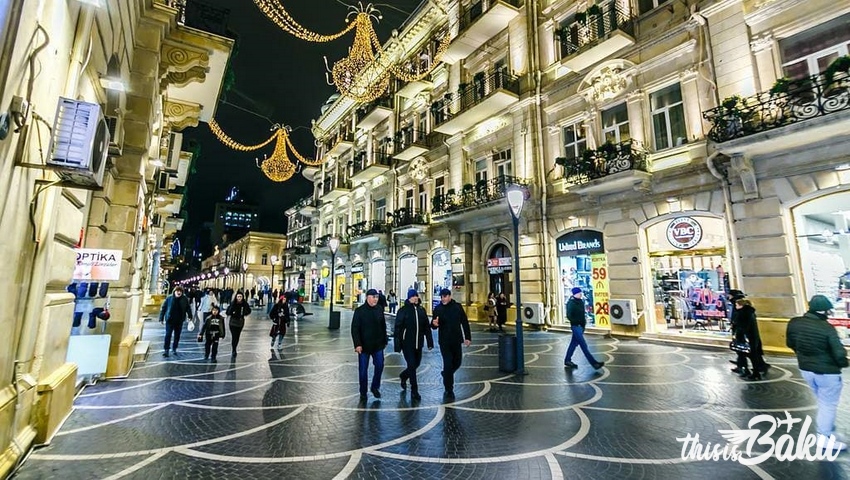 Foodies will also love Nizami Street. There are plenty of cafes, restaurants, and bakeries serving up traditional Azerbaijani dishes as well as international cuisine. Visitors can sample local delicacies like plov (rice pilaf), dolma (stuffed grape leaves), and shashlik (grilled meat skewers), or enjoy a cup of Azerbaijani tea with a sweet pastry.
In addition to shopping and dining, there are also several cultural attractions on Nizami Street. The Azerbaijan State Philharmonic Hall is located on the street, and it hosts regular concerts and performances. The Nizami Museum of Azerbaijani Literature is also nearby, showcasing the works of Azerbaijani writers and poets throughout history.
For those staying in Baku, there are several Baku hotels located on or near the Street. These range from budget-friendly options to luxury hotels, offering convenient access to all the attractions the street has to offer.
Overall, Nizami Street is a must-visit destination for anyone traveling to Baku. Its blend of history, culture, and modern amenities make it a unique and vibrant location in the heart of the city.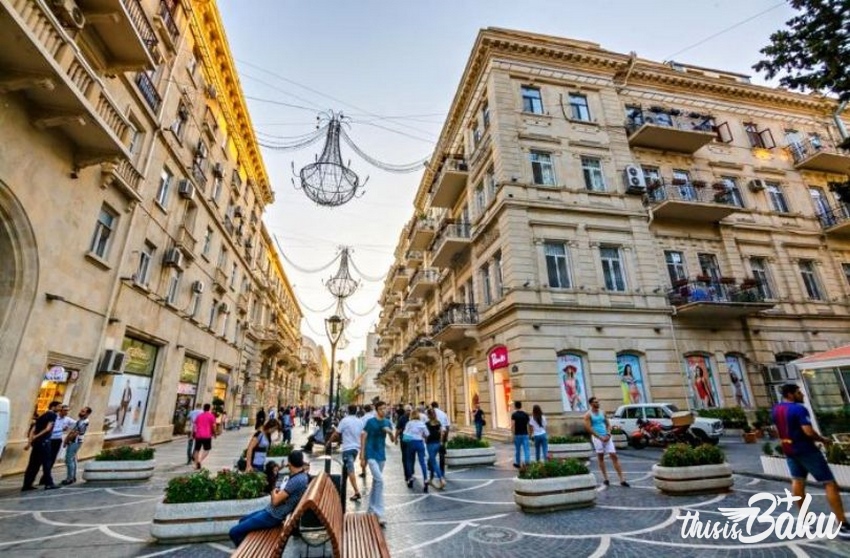 Planning Your Trip to Nizami Street
Nizami Street is located in the heart of Baku, making it easily accessible from anywhere in the city. There are several ways to get to Nizami Street, depending on where you are coming from.
If you are staying in a hotel in the city center, you can easily walk to Nizami Street. It is located just a few blocks from Baku's main square, Fountain Square, and is within walking distance of many other popular attractions, such as the Old City, the Maiden Tower, and the Baku Boulevard.
If you prefer to use public transportation, there are several options available. The Baku Metro has a station near Nizami Street, called Sahil Station, which is on the red line. You can also take a bus or a taxi to get to the Street.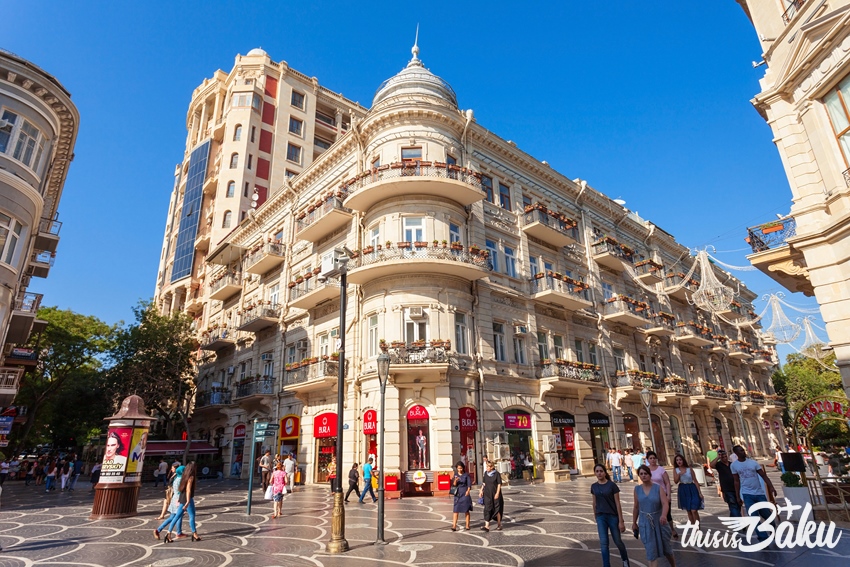 Once you arrive at Nizami Street, there are plenty of things to see and do in the surrounding area. The Old City, or Icherisheher, is just a short walk away and is a UNESCO World Heritage site. It is a must-visit destination for anyone interested in history and architecture, with its narrow streets, ancient walls, and historic buildings.
The Baku Boulevard is another nearby attraction, stretching along the Caspian Sea and offering stunning views of the water and the city skyline. Visitors can walk, jog, or bike along the boulevard, or take a ride on the famous Baku Ferris Wheel.
For those interested in modern art, the YARAT Contemporary Art Center is located near this Street. It features works by local and international artists and hosts regular exhibitions and events.
Finally, for those interested in Azerbaijani culture, the Heydar Aliyev Center is a must-visit attraction. Designed by renowned architect Zaha Hadid, the center is a stunning example of modern architecture and houses several galleries showcasing Azerbaijani art, history, and culture.
Overall, Nizami Street is a gateway to the many attractions and cultural experiences that Baku has to offer. Whether you are interested in history, culture, shopping, or dining, there is something for everyone in this vibrant and exciting part of the city.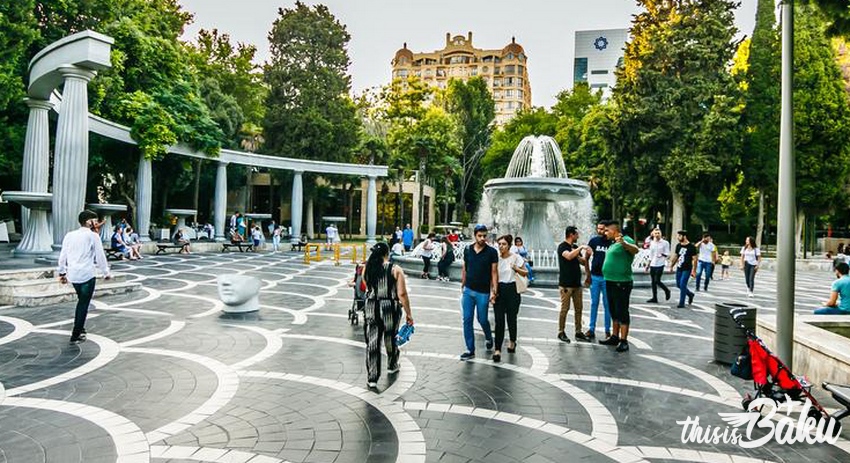 Conclusion
Nizami Street is one of the most popular tourist destinations in Baku, and for good reason. With its historic architecture, vibrant atmosphere, and endless array of shops and restaurants, it's a must-see attraction for anyone traveling to Baku. So why not book your Baku tour today and experience the magic of Nizami St for yourself?